Support Maa Baglamukhi - Make a Donation
Thank you for considering making a donation to the Maa Baglamukhi Mandir. Your generosity and support play a crucial role in sustaining the activities and services of our sacred temple.
Donating to the Maa Baglamukhi Mandir enables us to continue our mission of spreading the teachings and blessings of Maa Baglamukhi to devotees far and wide.
Your donation helps maintain and improve the facilities, rituals, and services provided by the temple.
It supports various community outreach programs, educational initiatives, and charitable activities undertaken by the mandir.
By contributing, you actively participate in promoting spiritual well-being and the preservation of cultural heritage.
Monetary Donations: Your financial contributions, big or small, make a significant impact. They provide essential resources for the temple's operational expenses, maintenance, and expansion projects.
Seva (Service) Donations: In addition to monetary support, you can contribute by offering your time and skills. Engage in seva activities such as volunteering, helping with temple events, or participating in community service programs.
In-kind Donations: Certain items and services are also valuable for the temple. Contact us to inquire about specific needs or requirements for in-kind donations, such as supplies, equipment, or professional services.
Transparency and Accountability
We are committed to maintaining transparency in all financial matters. Your donations are utilized responsibly and ethically, with regular audits and reporting to ensure accountability.
If desired, we can provide periodic updates on the impact of your donations and the progress of ongoing projects at the Maa Baglamukhi Mandir.
Donations made to the Maa Baglamukhi Mandir may be eligible for tax benefits as per local regulations. Please consult with your tax advisor or local authorities to determine the applicable deductions or exemptions.
As a token of our gratitude, donors often receive special acknowledgments, such as personalized thank-you letters, certificates of appreciation, or opportunities for exclusive participation in temple events.
Your contribution to the Maa Baglamukhi Mandir supports the spiritual aspirations and well-being of countless devotees. We deeply appreciate your generosity and commitment to the cause. Together, we can continue to uphold the sacred traditions and spread the divine blessings of Maa Baglamukhi far and wide.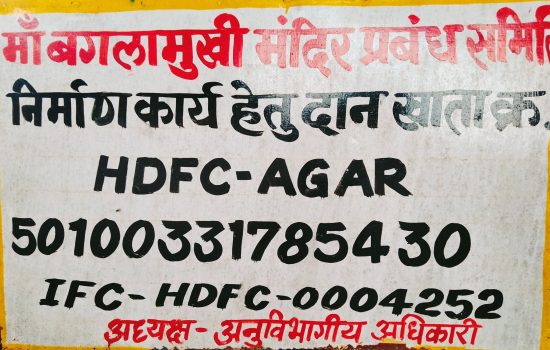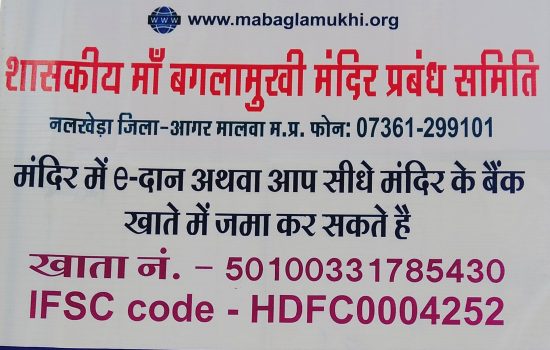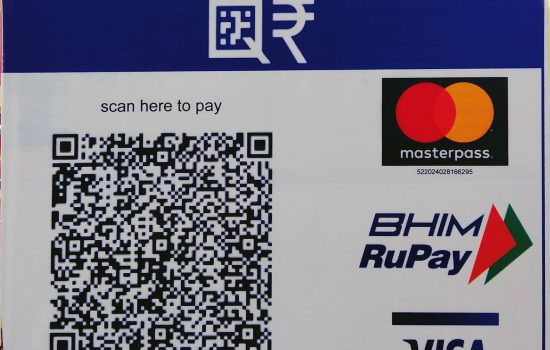 On Successful transaction of payment: In case of successful transaction of payment for donation, services or product the user will inform accordingly. The details will also informed via email (if proper email address provided at the time of payment). The amount will be deducted from user's respective bank and credited in the account of Baglamukhu Temple Management Committee account. The user will get necessary entry in their passbook or bank statement directly from their bank. If payment is for donation, user will get income tax exemption certificate (in India only). The certificate will be provided in the form of donation slip (online) and user has to get it printed. If user want it physical receipt then it will be delivered to his contact address within two months from the date of payment online. The exemption from income tax is only granted in case of donation made to Baglamukhu Temple Management Committee and is not refundable on any condition. However, payment of services or for purchase of products like prasad or services etc is not exempted from income tax.
Our temple serves as a spiritual home for devotees from all walks of life. It is a place where people find solace, support, and a sense of belonging
Maa Baglamukhi Temple, Chapiheda Road, Nalkheda, Madhya Pradesh 465445